How To Use A Game Pad With Flash Games Using JoyToKey
Tools like JoyToKey are great, allowing you to use a gamepad with flash games. This makes a world of difference for most games, especially any action, adventure, or platformer titles. Gone are the cumbersome days of W A S D or arrow keys!



Start by first downloading and extracting JoyToKey files by clicking
HERE
.
Be sure to plug in your game pad before opening JoyToKey.
If you are running JoyToKey on Windows 7 or Vista you may need to run this program as an administrator. To do so follow these steps:
1) Right click on the JoyToKey.exe
2) Click on Properties
3) Go to the Compatibility tab
4) Click "Run this program in compatibility mode" (If you have Vista make sure to set it as XP SP2. If you have Windows 7 set for Windows 98.)
5) Click "Run this program as administrator"
*Note: The above instructions are those provided by the JoyToKey makers. I was able to run the program just fine by simply clicking "Run this program as admisitrator" while using Windows 7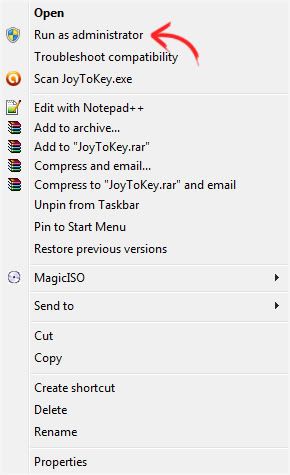 Setting Up Your Controller:
Setting up your controller may look a little complicated but by using the information provided below you should be able to set up your game pad to play flash games with ease.
One important thing to remember about how this program works is that it is set up to mimic your keyboard inputs. When you program JoyToKey with your gamepad you are actually setting up your gamepad to recreate keyboard inputs.
First you need to identify which type of gamepad you have. The two most commonly used styles of gamepads are either Xbox or Playstation controllers. This is important since both controllers are programmed slightly different. The photos below will show you the corresponding gamepad inputs for the controller you have.
X Box JoyToKey Inputs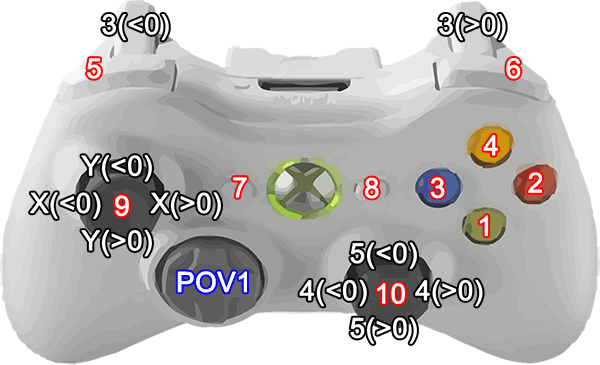 Playstation JoyToKey Inputs
Now that we now how to identify the buttons we want to allow commands for we are ready to get started. Make sure to plug in your controller before opening the program.
For Super Mario Crossover 2 the keyboard inputs are as follows:
Z = Jump
X = Attack
C = Alternative Attack
Tab = Switch Weapons
Esc = Pause Menu
Arrow Keys = Move
In order to use your directional pad on either of the controllers you will have to add the POV setting in JoyToKey. To do so click on the "Preferences" tab in JoyToKey.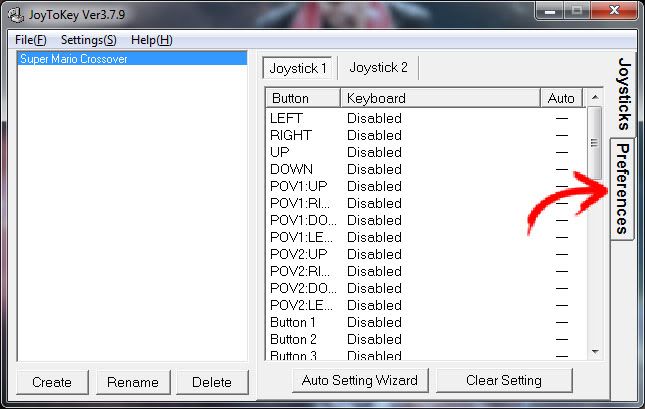 Then make sure the "POV" check box is filled in.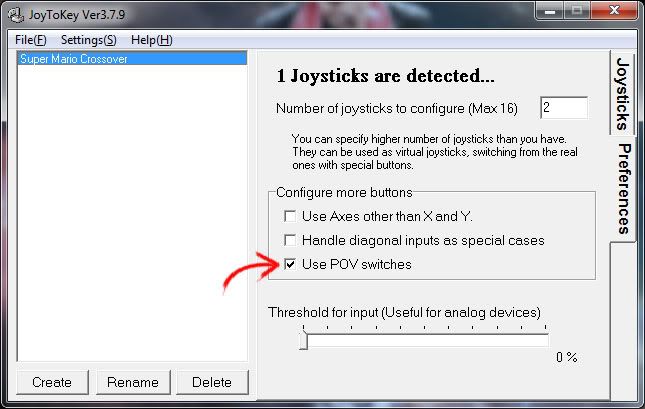 Now click the "Joysticks" tab to go back to the main menu.
Lets create a profile for Super Mario Crossover 2. Click the create button on the bottom left side of the screen and add the name Super Mario Crossover 2.
Now lets set up our D-Pad to work as the Arrow Keys. The D-Pad inputs for both controllers are programmed using the POV1 options on the screen.
Double click on POV1:UP
Click in the yellow box in the upper left hand side and press the Up Arrow on your keyboard.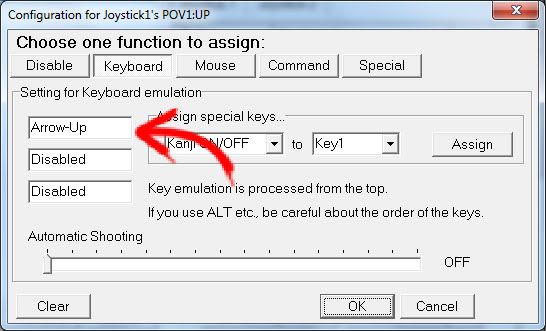 Click on OK then repeat the same process for the rest of the POV1 commands using the Left, Right, and Down arrows.
Now lets setup the Jump and Attack buttons. Since I am using an Xbox controller I want my to program the rest of my buttons as follows:
Jump (Z) = Button 1
Attack (X) = Button 3
Alternative Attack (C) = Button 2
Switch Buttons (Tab) = Button 7
Pause Game (Esc) = Button 8
After I have input all the above commands using the same method we used to setup the D-Pad our JoyToKey inputs should now look this.
Now our controller setup is finished and ready to play
Super Mario Crossover 2
. You can use this same method to play any keyboard based game with a controller.
When program is closed it will automatically save your created settings.
Wanna set it up and try it on more games? Why not visit our
Flash Arcade
?