International Karate Plus Flash Game: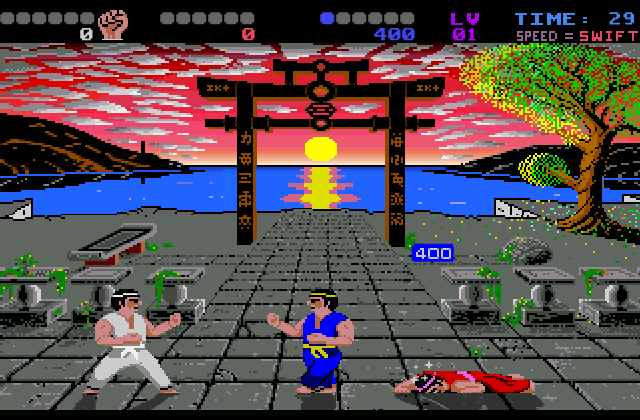 How To Play:
To adjust the size of the screen zoom in with your browser controls by holding control and press the plus or minus button on your keyboard, or hold control and scroll in and out with your mouse.
After adjusting the screen size click anywhere inside the game screen to activate the game controls.
For help with using a gamepad to play this and other flash games, check out a nifty (and free) program called
JoyToKey
.
Controls:
Press 1 to start and reset.
Use the arrow keys to move and attack.
Down = Leg Sweep.
Down + Forward at the same time to Low Kick
Up + Forward to Punch
www.classicgamesarcade.com
Back To Main Page